Recycle your old, your sick, your dead.
Got any old IT equipment you are looking to dispose of? Whether it's old, sick or stone cold dead.
"Bring out yer dead!" – Monty Python
We will securely destroy any old data, salvage any working parts to repurpose and sell. Anything unsalvagable will be taken to our recycling center saving you time and money.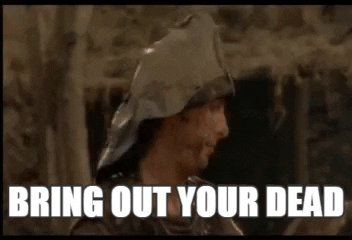 Items we currently recycle:
Laptop PCs
Desktop PCs
Tablets
Mobile Phones
Money
To get the ball rolling, fill out the contact form below with as much detail as possible and I will get back to you.